Whether you are new to Unitarian Universalism or grew up in the faith, the decision to become a member of our church is an important one. Since we are a non-creedal religious community, members are not required to profess certain beliefs, but membership does mean that you have entered into covenant with our community.
We govern ourselves and make choices about our educational programs, ministerial staff, and facilities. Becoming a member enables you to participate in congregational decisions and expresses a personal commitment to share your talents, resources, and energy with others in the congregation.
How do I become a member?
Attend a Sunday Visitor Chat
Attend Pathway to Membership Classes
Sign the membership book at a New Member Sunday
Complete a Financial Pledge Form
For more information about these steps, contact Melissa Eggler, Congregational Life Coordinator.
Sunday Visitor Chats
If you're new to Unitarian Universalism, we invite you to join our Sunday Visitor Chat on the 3rd Sunday of each month, a brief, casual orientation to Unitarian Universalism and First Unitarian Universalist Church (In September, the Chat will be held September 24). Childcare is available in the Nursery, if you wish. You are also welcome to bring your children into the chat with you. No signup is needed; just join us after the service at 10:10 a.m. in the Hearth Room!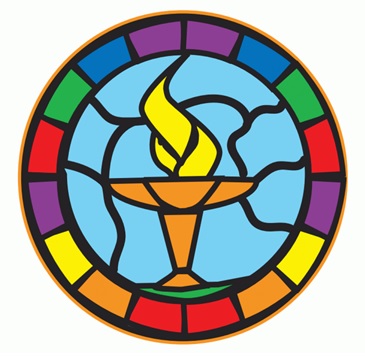 Pathway to Membership at First Unitarian Universalist Church is two classes to take you from newcomer to member. This series is generally offered in the fall and spring. Watch Weekly eNews, our monthly newsletter, the Venture, and Happening at First UU for dates.
Winter Pathways to Membership Session
Welcome to First Unitarian Universalist of Rochester: A Class for Newcomers
If you have been a visitor to our church and would like to explore more, we invite you to join us for this enlightening evening of conversation. We will meet others who are exploring our church as their spiritual home, you will have the opportunity to share the story of your religious journey, we will discuss what being a UU really means, and meet long-standing members and find out why they stay! This is a wonderful evening discussing whether the Unitarian Universalist faith is a good fit for you!
Finding Yourself and Committing to First Unitarian Universalist of Rochester
During this time together we will view an incredible video on the rich history (over 150 years) of the First UU in Rochester, Minnesota. You will hear from a member of our Stewardship team as we explore the deeper meanings and expectations of membership and shared ministry. You will hear all about the committees and ways to get involved in our congregation through volunteer opportunities and numerous social events! And most importantly, we will discuss if our spiritual home is the right fit to be YOURS!Join us as we explore how wonderful being a member of the First Unitarian Universalist Church of Rochester can be!
You can sign up for a class when dates are announced by contacting our Melissa Eggler, Congregational Life Coordinator, at 282-5209 or congregationlife@uurochmn.org With at least one-week advance request, childcare will be provided for all classes; send an email request to childcare@uurochmn.org for arrangements.