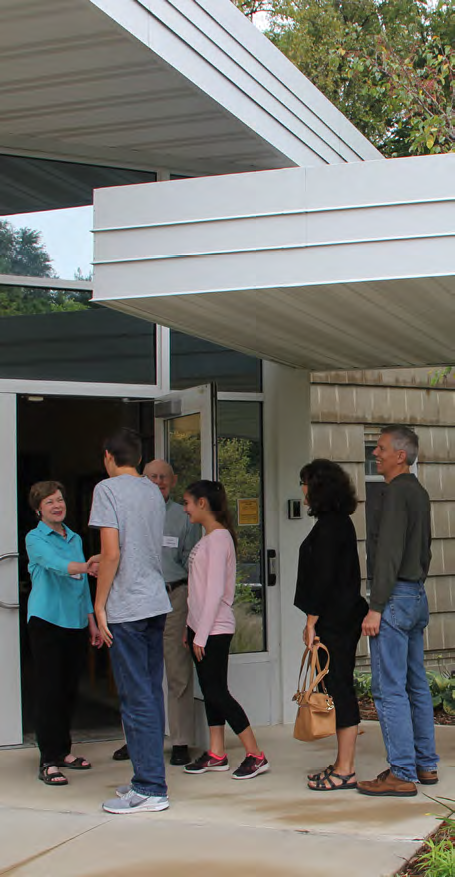 All are welcome
We invite all people to participate in our community and worship life,
without insisting that they become like us in order to be acceptable,
including but not limited to:
~Those who hope for a better world and those who have lost hope
~Believers and seekers
~Conventional religions and assured humanists
~Women, men, children, and youth
~Those of all sexual orientations and gender identities
~Those of all races and cultures
~Those of all income levels
~Those of all classes and abilities
We look forward to welcoming you!
To find out more about our community, we encourage you to come to Sunday worship. We typically meet at 9 a.m. and 11 a.m. September through May (10 a.m. from May to September).
What You Can Expect from First UU
Support and Comfort: Here you can expect a community that, if given the opportunity, will support and comfort you during personal and family transitions and passages.
Opportunities for Growth: You can expect any number of social, educational, and spiritual opportunities as ways to broaden friendships and self-understanding. You can expect to be challenged in your theological assumptions, nudged to explore beyond the accepted and everyday religious "sound bites," urged to deepen your spirituality, and to be supported in your search for a meaningful faith.
Engagement and Acceptance: You can find free-thinking religious liberals who place great value on freedom, reason, and engagement toward understanding one another. You should expect to be supported as you practice different spiritual paths within our principles.
Religious Education for Children and Youth: If you have children, you can expect an environment and program that will support them in their own questioning. We have an outstanding children's program with a high commitment from adults.
Being Part of Our Community: When you become a part of our church, you become a part of a living, growing institution. Our church community is one of giving and taking, supporting and nurturing, exploring and growing. We know that we are better together than we are when we're alone.