Reverend Luke Stevens-Royer
Rev. Luke Stevens-Royer began serving as Minister of First Unitarian Universalist Church in August of 2017.  Rev. Luke leads Sunday morning worship services, works closely with church leadership and staff, facilitates opportunities for adult religious growth and learning, provides pastoral care, and represents our congregation in the community and denominational activities.
Prior to serving First Church, Rev. Luke served as Associate Minister at White Bear Unitarian Universalist Church in Mahtomedi, Minnesota. He also served as Coordinator of Youth and Campus Ministries at Unity Church – Unitarian in St. Paul and as Intern Minister at First Unitarian Society of Minneapolis. He grew up in North Mankato in southern Minnesota and is a graduate of Gustavus Adolphus College and United Theological Seminary of the Twin Cities.
Luke lives in Rochester with his wife, Jenna (an elementary educator) and their children, Louisa and Clara, and their family dog.
Email: revluke@uurochmn.org
Extension 202
---
Joyce Rood, Director of Religious Education
In collaboration with the Religious Education Council for Children and Youth, Joyce oversees the curriculum and programming for children and youth, trains the adult volunteers who are the heart of our programs and creates an environment in which our children and youth are encouraged to question and explore.
Joyce has 14 years of experience as a 7th and 8th grade English & Social Studies teacher and team leader in the Rochester schools. This experience includes teaching units on World Religions.  Joyce brings an appreciation for our approach to religious life and an excitement to collaborate with us in fostering spiritual growth for all ages. She holds a BA degree (marketing major) from Winona State University, and an MA degree in Instruction from St. Mary's University in Winona, with licensure for teaching grades K-8.
Email: dre@uurochmn.org
Extension 203
---
Erika Fetterman, Office Administrator
As Office Administrator, Erika manages the day-to-day office operations of the church, manages communications, calendars, and coordinates building use.
Erika and her family moved to Rochester in 2015 from Lake Havasu City, Arizona. In Arizona, she taught second grade and owned a small business with her husband. Most recently, Erika has been employed as an administrative assistant. Erika completed her bachelor's degree in elementary education at Northern Arizona University in Flagstaff, Arizona.  She and her husband, Mark, and their children Logan and Kay, live in Rochester.
Email: office@uurochmn.org
Extension 200
---
Connie Schuelka, Congregational Administrator & Co-Director of Music
As a Congregational Administrator, Connie manages our member records and our accounting functions for the business of the church.
As Co-Director of Music, Connie arranges guest musicians for church services, serves as an accompanist, and plays the piano, organ, and harpsichord for many of our services.  Connie has a Bachelor of Music degree in piano and music education from Iowa State University.
Email: administration@uurochmn.org
Extension 201
---
Joe Mish, Co-Director of Music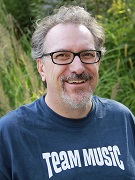 Joe directs both the adult and children's choirs and is responsible for the selection of music.
Joe graduated from the University of Wisconsin at Oshkosh in 1986 and earned a Master of Arts in Music Education from the University of St. Thomas in 2006. Currently, Joe teaches music in Pine Island, leads several orchestras and jazz groups at the middle and high school levels, and coaches the Music Listening teams. He also plays double bass in the Rochester Symphony Orchestra and is active as a composer and arranger of music.
Email: music@uurochmn.org
---
 Melissa Eggler, Coordinator of Congregational Life
Melissa assists the minister, staff, and committees in providing care for members and assists in the engagement of visitors, friends, and members in the programs and activities of the church.  In her role as Coordinator of Congregational Life, Melissa welcomes visitors and members, assisting them in establishing deeper connections, and supporting all who make First UU their spiritual home.
Melissa and her husband, Eric, and their two children Ethan (15) and Aidan (13) have been members of the First Unitarian Universalist Church since 2009, she has been involved in many committees and groups at the church. She is a local artist who uses recycled and vintage materials in her work, and loves organizing events, parties, and retreats.
Email: congregationlife@uurochmn.org
Extension 204
---
Derik Robertson, Youth Program Coordinator
As the Youth Program Coordinator, Derik works with youth (ages 13-18) and adult advisors to provide a youth program that focuses on group ministry, service, and activities.
Derik has 9 years teaching experience in which he taught at every level from 7th grade to upper-level university courses. Among the subjects he taught are English, humanities, ethics, philosophy of religion, study skills, and public speaking. He received his Ph.D. in English and Pedagogy at Idaho State University in 2014. As a recent transplant from the mountains to the prairie, Derik seeks to enrich the lives of the youth through meaningful conversations, activities, and relationships.
Email: youthprogram@uurochmn.org
---
Chantelle Feddersen
Chantelle has worked in the nursery and provided non-Sunday childcare as a youth helper since she was twelve years old. Occasionally, she has assisted in the RE classrooms. She has volunteered at our UU Chalice Camps for the past five years, and Chantelle also volunteers at a Girl Scout camp, as well as volunteering with an adaptive Girl Scout troop.
Email: childcare@uurochmn.org
---
Tom Rud, Custodian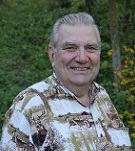 Tom ensures that our building is in tip-top shape for our programs and activities. He not only keeps our building clean but also fixes nearly everything that doesn't require a professional license. He says he can't say exactly where he learned all his skills, but seems to have an amazing knack for putting things back together and fixing just about any problem we have.
Tom worked in road construction for Rochester Sand and Gravel for many years and then as a custodian at Mayo for about 10 years before his retirement in 2009. When he's not fishing, he's helping his many friends and family with odd jobs or out on road trips with his wife.
If you notice something that needs fixing around the building, let our Office Administrator know.